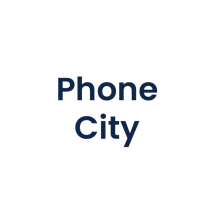 Phone City
If you're looking for the latest phone accessories or a stylish cover for your mobile phone, Phone City has it all in store for you.
Phone City has a great range of mobile phone covers from red, pink, black or blue. Plus they've got diamontes, checkas, squares and hard wearing, non-breakable covers.
Their accessories will suit any mobile phone including Iphone, Samsung or Nokia (just to name a few).
Head in store to see the diverse range of phone accessories and products today. Phone City are located near the Red Lea & Strandbags store.