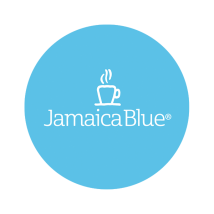 Jamaica Blue
At Jamaica Blue, we welcome you with all the freshness, flavour & warmth of the Caribbean.
Born in Australia & growing globally, we're named after the Jamaica Blue Mountains, widely regarded as home of the best coffee in the world.
Take time out to enjoy our great coffee & our delicious, freshly prepared food with a Jamaica twist.
Try something new. Embrace the quirky!
We love what we do & we work hard to put more happy in your day.
Escape & Refresh!